November 1, 2021
"When little people are overwhelmed by big emotions, it's our job to share our calm, not to join in on their chaos."
author l.r. knost
In the spirit of spreading the love the LFL team and Board of Directors has decided to host a holiday drive like no other to bring holiday joy & love to 1000 NICU families spending the season in-units across Colorado AND 1000 NICU Medical Team Members. This will cover the Neonatal ICUs along the I-25 corridor and then some!! Starting today, November 1st, through November 30th we are collecting items and donations for our holiday drive.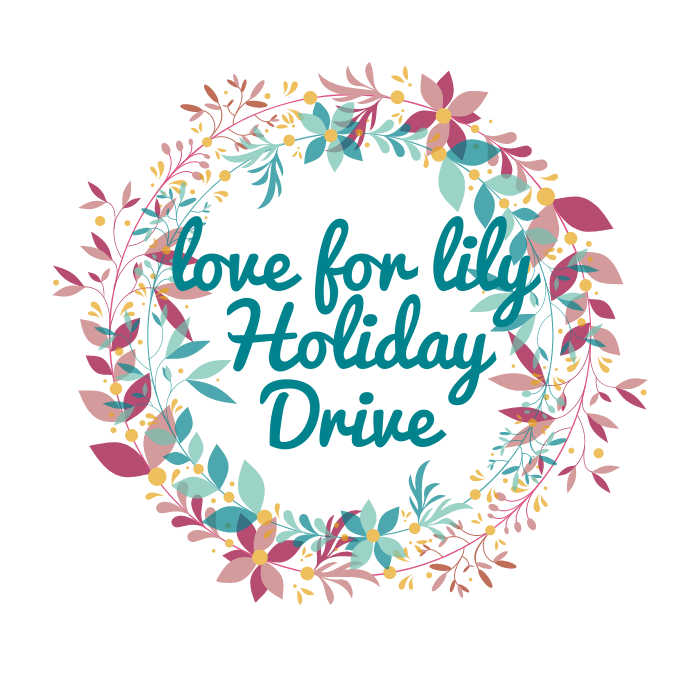 ​
There are so many ways to get involved:
​
Bring in items from the wishlist and drop them in a bin near you:
DRF Real Estate, 136 2nd Ave C, Niwot, CO 80503
WellSpine Chiropractic, 3223 Arapahoe Ave. Ste 123, Boulder, CO 80303
Galvanize Boulder, 1023 Walnut St #100, Boulder, CO 80302
Galvanize Denver, 1644 Platte St, Denver, CO 80202
or ship to Love for Lily at PO Box 18957 Boulder CO 80308
​
Visit our Amazon Wishlists for Families & NICU Team Members to purchase items and have them sent directly to Love for Lily.
​
Moxie Mom November Promo!
Massage & Facial Combo (90- and 120-minute sessions) – 20% discount!
limit (1) each
Must purchase by November 30, 2021, but you can schedule your session 3 month's out!
Scroll down my list of Services to the Moxie Mom section. Discounted price is listed
I am a "Vaccine Verified Facility", so proof of COVID-19 Vaccine is required. You do not have to wear a mask.
Win a "Home Spa" basket from Lily Farm Fresh Skin Care
Moxie Mom members who purchase the Promo will be entered to win!
(winner will be announced on December 1st and a confirmation email will be sent to you)
Gift basket includes cleanser, toner, moisturizer, facial herbs for a relaxing stream, a hot oil treatment, honey enzyme exfoliant mask, lotion, cream, incense, bath oil, candle, cotton balls, relaxing tea, meditations, and eye toning pads.
JL Massage & Skin Care
1800 30th St., Site 210-J
Boulder, CO  80301
720-233-0937
jm.laubacher@comcast.net
We welcome your family to our Boulder office
Altitude Optometry is a locally owned, private Optometric practice located within LensCrafters Optique at the 29th Street Shopping Mall in Boulder, Colorado.

We offer personalized eye care and take pride in giving each patient the individualized attention they deserve.
At Altitude Optometry, Dr. Mortenson (Moxie Mom) and Dr. Fluss provide comprehensive eye exams, contact lens exams, as well as treatment for medical conditions such as dry eyes or emergency eye care. We have exciting new technology, Clarifye, the digital eye exam that shows you more. We also offer Optomap Digital Retinal Imaging as well as LASIK co-management and specialty contact lens fitting. Looking for a new pair of eyeglasses? You'll also find a wide selection of fashionable frames which are available through LensCrafters Optiqu
FREE Webinar: How to support young people as they make and keep friendships
November 8 @ 7:30 pm – 8:30 pm EST
 Developing healthy friendship habits is more important now than ever. In this Free Webinar, we will have young people teach us how they experience the different facets of friendships and what challenges and obstacles they face. Click here to sign up! 
HEALING CIRCLES – VIRTUAL
with Bill de la CruzThe events of the past few years – pandemic, social unrest, shootings – have caused community wide trauma and need for healing. As we continue to move through these challenging times and rebuild our lives, let us take this unique opportunity to come together in community. Healing Circles can provide a safe space for people who have experienced similar trauma to speak openly about their trauma without judgement or shame.  Bill is a master facilitator who will hold space for deep listening and discussion where healing can begin.

VIRTUAL: 6:30 – 8:30pm

The event is free however registration is required.  Space is limited to 25 persons.

Questions? Contact Paula Nelson at paula.nelson@penbv.org

MEET BILL DE LA CRUZ
Bill de la Cruz is an aspiring leader who has been guiding individuals and groups through the process of personal transformation, as a mediator and workshop leader for 30 years. He developed his programs and workshops in order to help individuals and groups build self-awareness, enhance relationships, and to help foster positive, sustainable personal growth. Bill has been on his own personal growth journey for over 40 years which inspired him to develop specific practices designed to help create positive, lasting change. For more information about Bill and his work visit: delacruzsolutions.com

Description:

This event will be held via Zoom.  Link will be sent upon registration.
Our ambition is to empower our customers to improve and extend their health span through testing, teaching, and transforming health, so they can prevent adverse chronic health conditions before they begin.

As people seek new ways to optimize health and fuel their personal resiliency, Thorne is here to help them achieve their goals.

From health tests powered by the proprietary, multi-omic Onegvity Health Intelligence platform, to advanced nutritional formulas, Thorne can redefine what it means to live healthy.

Click on logo above for article and click HERE  receive 20% off all products excluding tests.
We recently have moved to a DIGITAL MEMBERSHIP card.
Please go to website click on teal account button at the right hand side of site and enter info and you can create a screen shot or pull it up on the spot while visiting retailers.